Pet Passages -The Leading Authority In Pet Loss
As North America's largest provider of pet funeral and pet cremation services the Pet Passages network is the name families and veterinarians turn to for compassionate and professional pet loss care.
Offered through a very select network of family owned and operated service providers, the Pet Passages brand is your assurance of quality, value, caring service and exceptional customer satisfaction.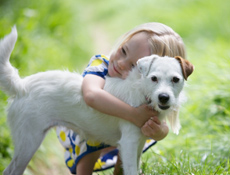 Our licensed affiliates believe that creating meaningful ways to pay tribute to a beloved pet begins with compassion and is shaped by the understanding that each pet's life is truly unique. For us, there is no greater responsibility than honoring and preserving the story and memories of a family's beloved pet.
Pet Passages is not an association, nor do we have an open membership to all who are willing to just pay dues. Each location is indivudually owned and operated so that the focus is on You the pet parent and Not the stock holders or investment partners. Each affiliate is carefully screened for their commitment to quality with regard to their facilities, their equipment and their ability to meet the high standards that Pet Passages sets forth.
Pet Passages is the only organization that has a training program to include actual hands-on-instruction of proper skills and techniques to ensure correct handling, care and cremation procedures of deceased companion pets. As a requirement of Pet Passages Affiliation, affiliates are immersed in our rigorous training program at Pet Passages Academy and upon completion are recognized as Certified Pet Funeral Directors.
Pet Passages Affiliates utilize our comprehensive and proven Secure Passages pet identification, tracking and chain of custody policies and procedures that are designed to ensure peace of mind by guaranteeing that you will receive your companion pets cremated remains back.
Pet Passages also provides its Affiliates with a continual ongoing educational program designed to keep them highly trained and informed pet loss professionals. We have also developed the most advanced state of the art pet cremation software and technology available anywhere.
Pet Passages Affiliates offer Pet Tales the only local and national on-line pet obituary system where you can honor and memorialize your pet by telling their story using words, pictures, video and music. In addition our affiliates also offer high quality dignified pet urns, pet tribute & memorial products, pet grave markers and grief support materials to help make this major life passage meaningful and significant to pet owners.
Pet Passages is committed to the pet loss profession, committed to the proper care of deceased companion pets, committed to education and training and committed to Pet Parents everywhere; with this and the above mentioned, is why Pet Passages Licensed Affiliates are Best-In-Class pet loss providers. They offer an unmatched level of service and professionalism to address your specific needs with respectful, compassionate care while assuring confidence, trustworthiness, and knowledgeable guidance during a difficult time.
To locate your nearest Pet Passages affiliate, please click here.
Saying Goodbye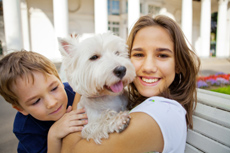 Our highly trained Certified Pet Funeral Directors understand how important it is to properly say goodbye to every member of your family. We encourage you to have a private family goodbye or hold a memorial ceremony in honor of your pet. Additionally, our staff is available to help your family create the perfect tribute to reflect your pet's unique life. These comforting events offer you and your family the opportunity to share stories about your beloved pet and say your final goodbyes. We invite you to bring all of your pet family members to the gathering or ceremony so they can say their goodbyes as well. Finally, we offer you the opportunity to memorialize your cherished friend by expressing your love and telling their story through words and pictures on our Pet Tales stories page.
Overview
A companion pet can bring immeasurable love, joy and happiness to their family as they are often considered to be a member of the family. When a beloved pet dies, the loss of that adored friend can be devastating. During this time of loss, pet owners seek a very high level of care for their pet and many pet owners seek the same level of care for their pet as they do for their human family members.
Unfortunatley for decades and even still to this day, there is a significant lack of Federal & State regulation and/or standard in place to guide and oversee the operations of pet funeral and pet cremation providers. With this lack of oversight the potential for unethical practices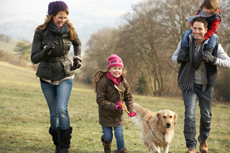 can and do occur. Service levels and operational practices vary greatly from pet cremation provider to pet cremation provider with quality not assured. Not only is this extremely concerning but it is very challenging for pet owners to find reputable pet loss providers that will care for their deceased pet with the respect and dignity their companion pet deserves.
Pet Passages is the leading authority within the pet loss profession and not only have we met this challenge, we are committed to our profession with our main goal being to constantly raise the bar and be the standard bearer of quality for pet loss professionals nationwide.
Contact Us
Pet Passages
1-888-831-8711
Contact us via Email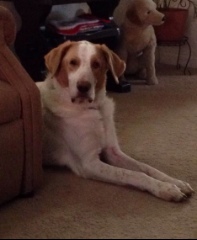 Our buddy left us too young and only 7 months after Lady. All he wanted to do was play ball with us and enjoy life. We miss you fella and know you are happy and healthy again with your girls. Mommy & Daddy miss you.